On the bottom of your meditation screen:
Tap on the time in the bottom center of your meditation player screen and select how long you would like the same bedtime story to play 15 min, 30 min, 60 min, and 90 min.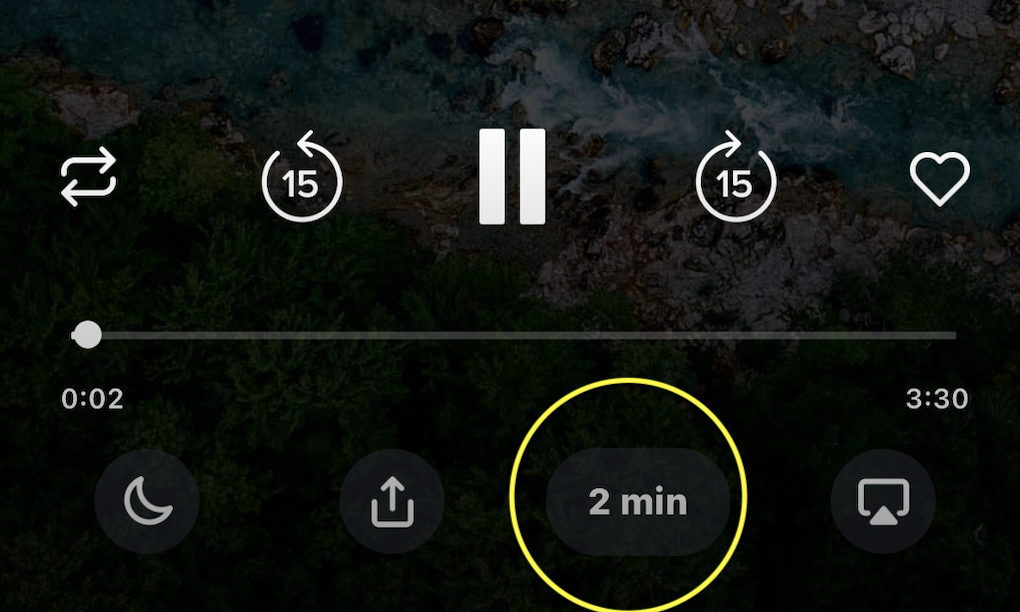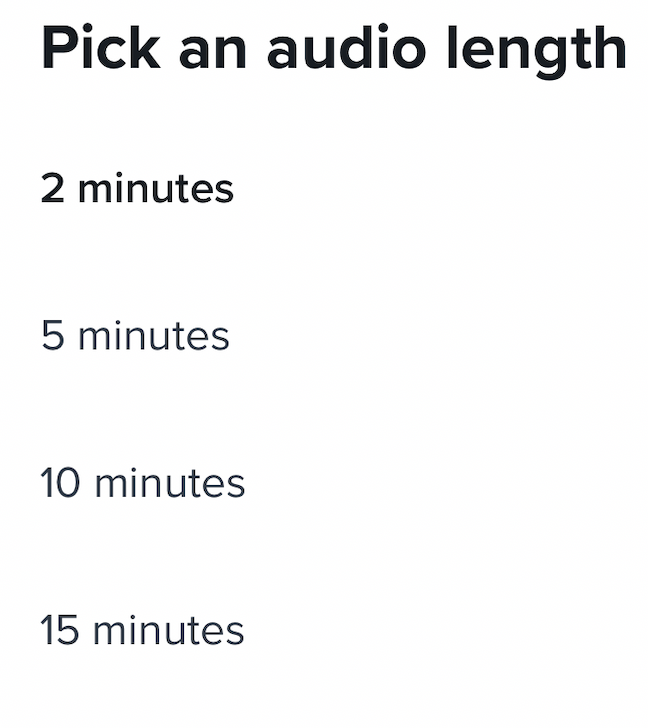 Tap on the little half-moon icon at the bottom-left on your meditation player screen, you can choose when you would like the audio to stop: 5 min, 15 min, 30 min, 1 hour, 2 hours, 4 hours, or 8 hours.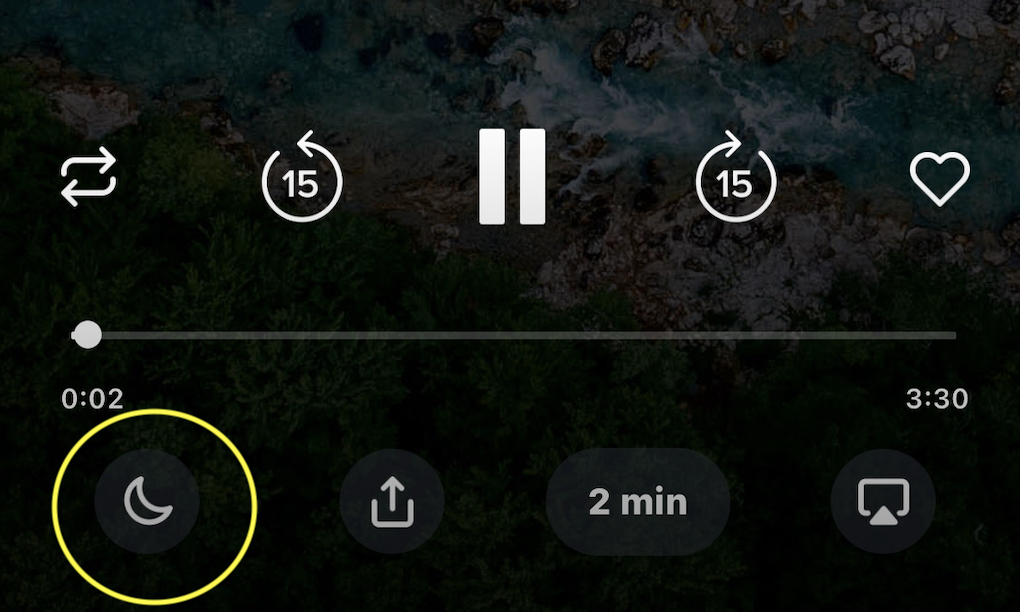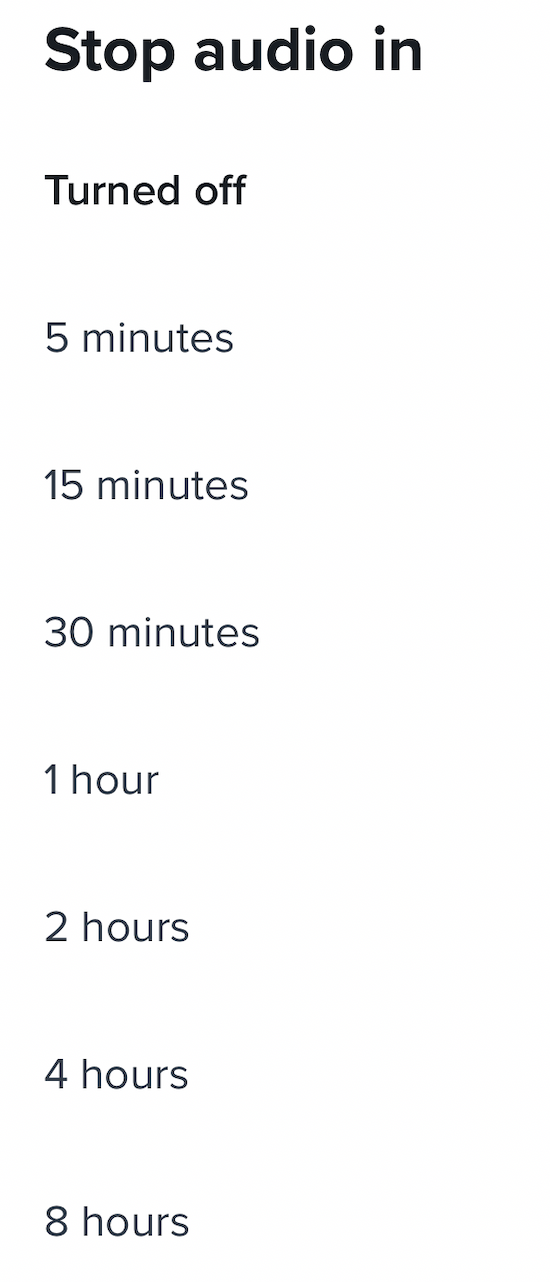 The repeat feature in the left corner allows you to end your meditation or repeat it.


Repeat this track only

Repeat all tracks by the current narrator

Repeat all tracks by any narrator

No Repeat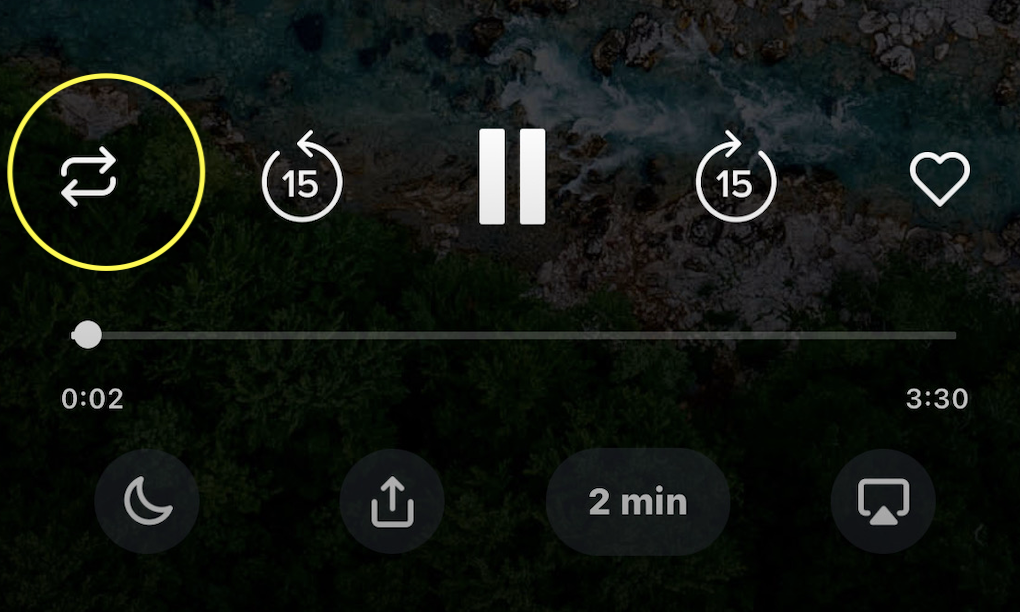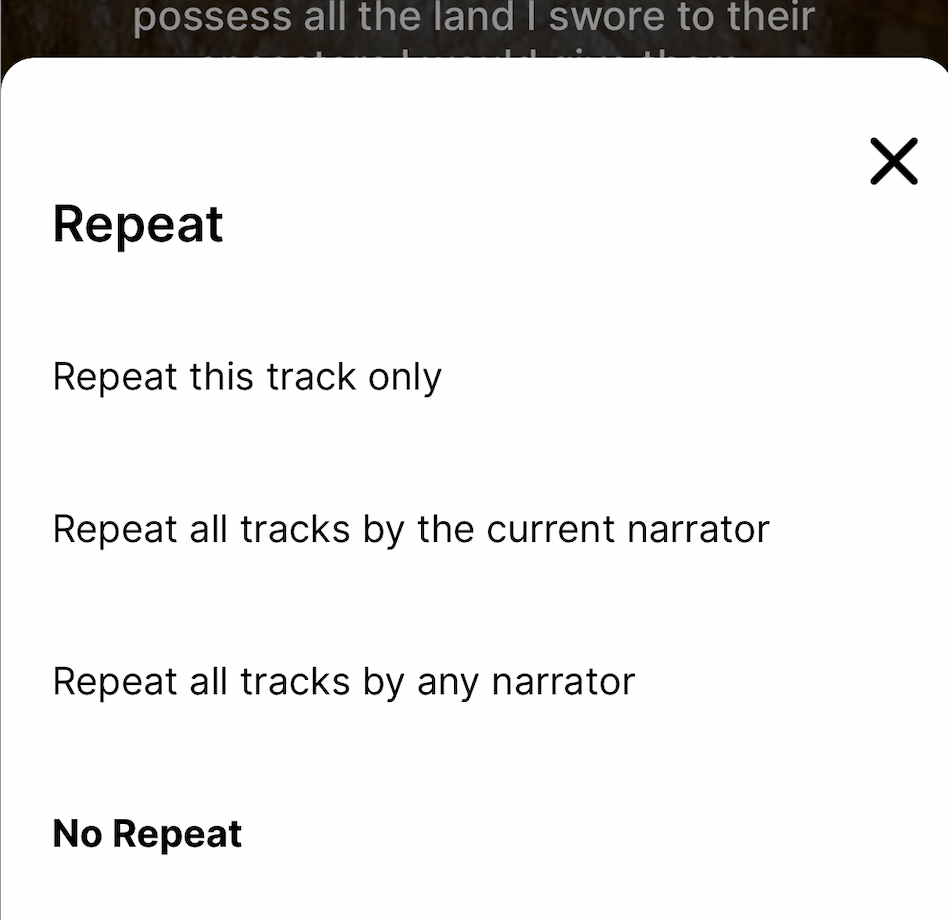 .