On the bottom of your meditation screen, you will find the timer feature.

Tap on a Time 2, 5, 10, or 15 minutes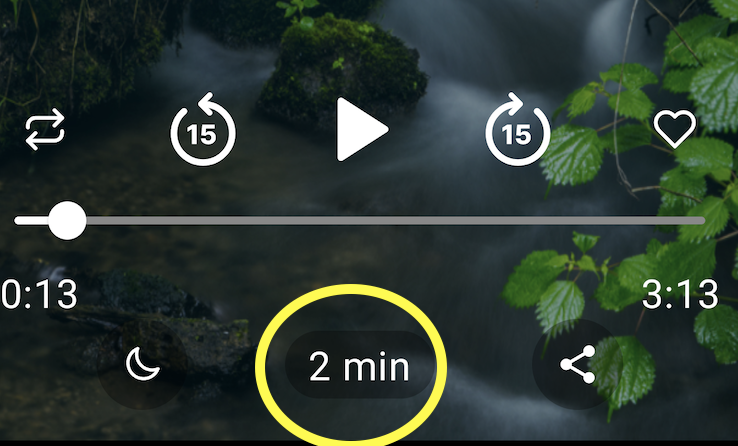 .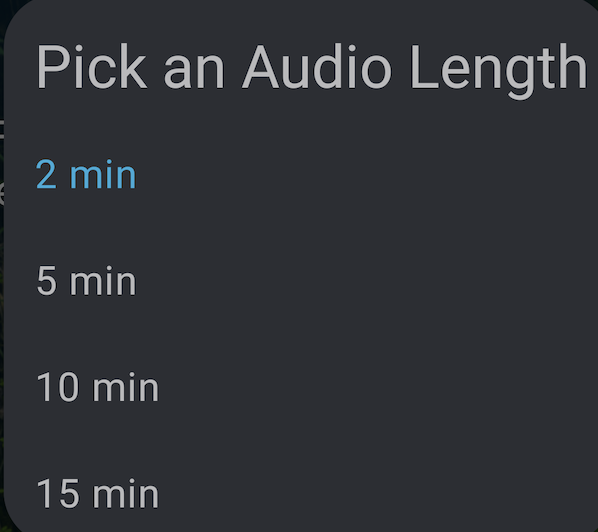 Tap on the MOON to adjust the "Stop audio in" length, you may listen for up to eight hours!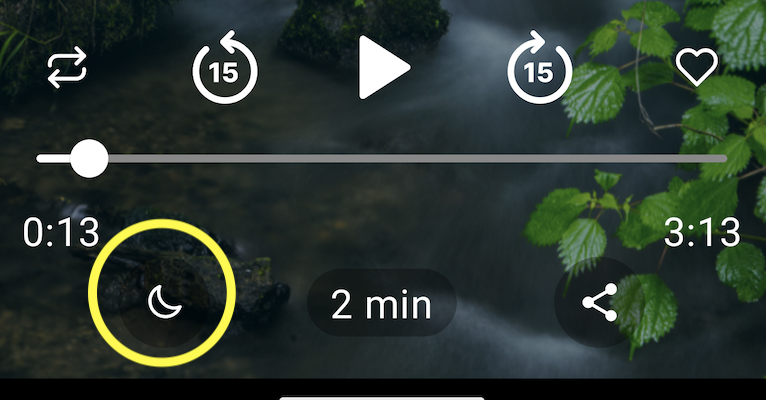 .

Repeat feature: tap here to continue playing your meditation.