With widgets having regular time with God is easier than ever!
Installing the Abide widget launches you directly into today's Daily Meditation.


Here's how you can set it up on your device:
1. From the Home Screen, touch and hold a widget or an empty area until the apps jiggle.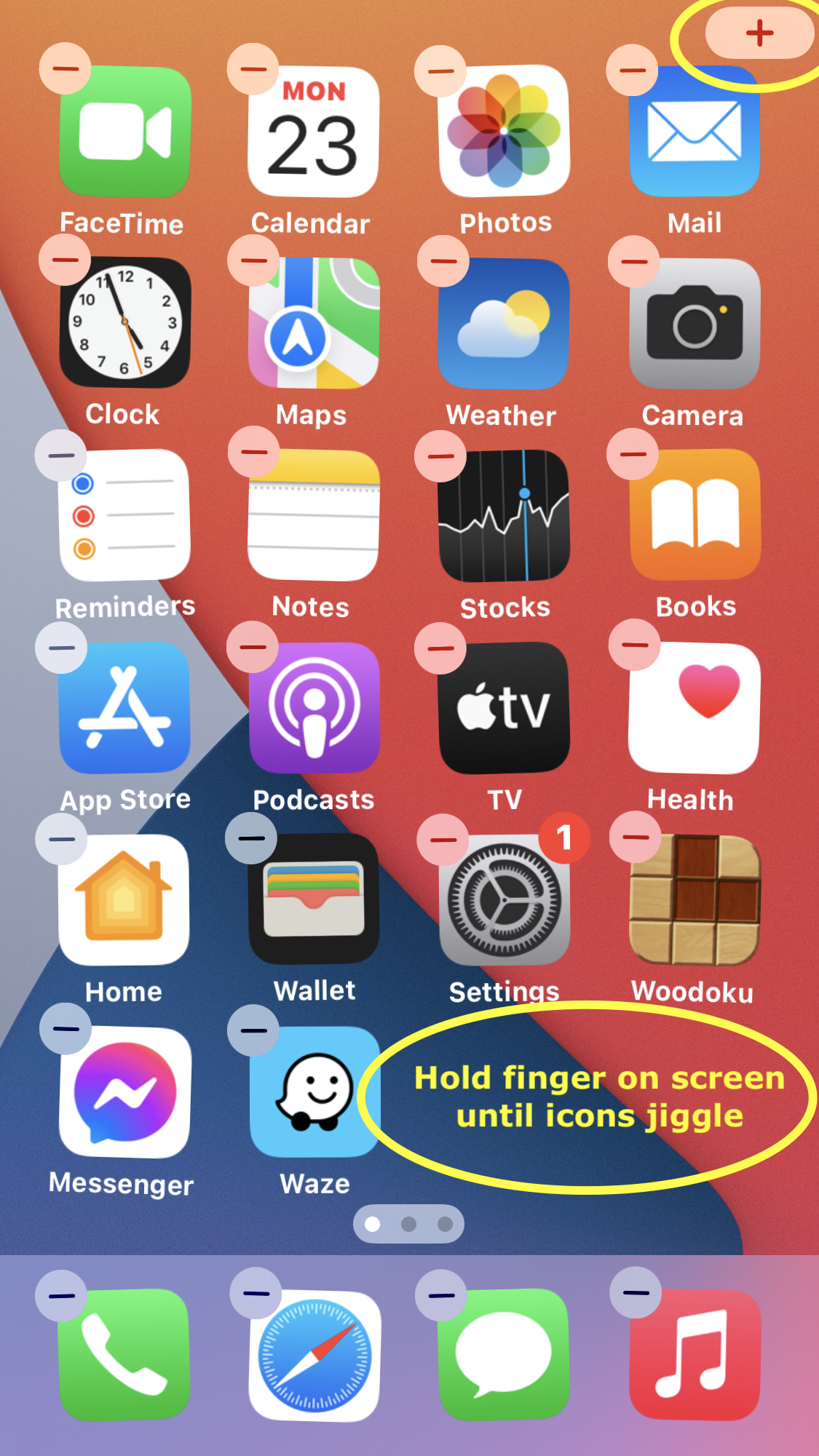 2. Tap the Add button
in the upper-right corner.

3. Search for and select Abide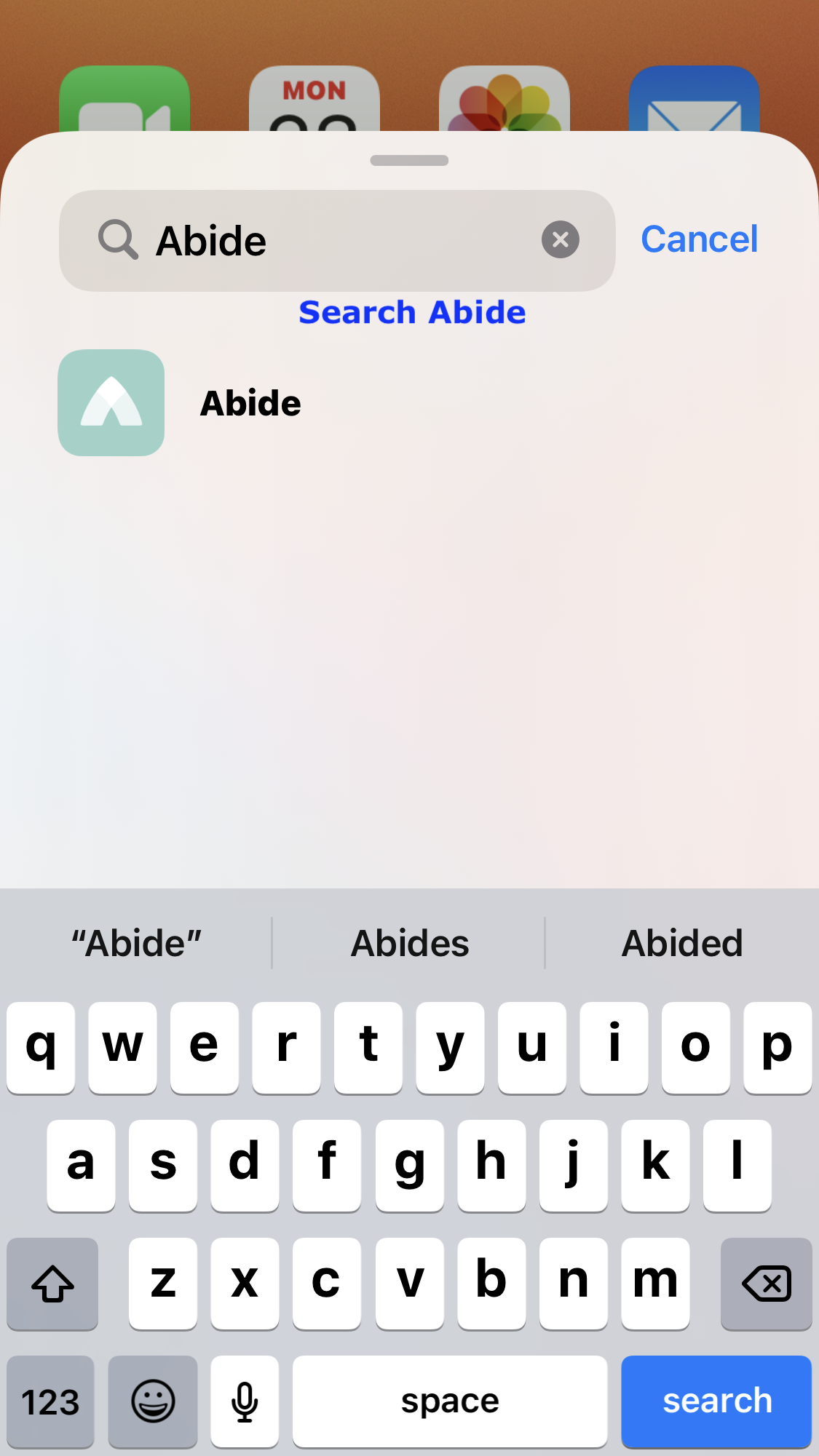 4. Tap Add Widget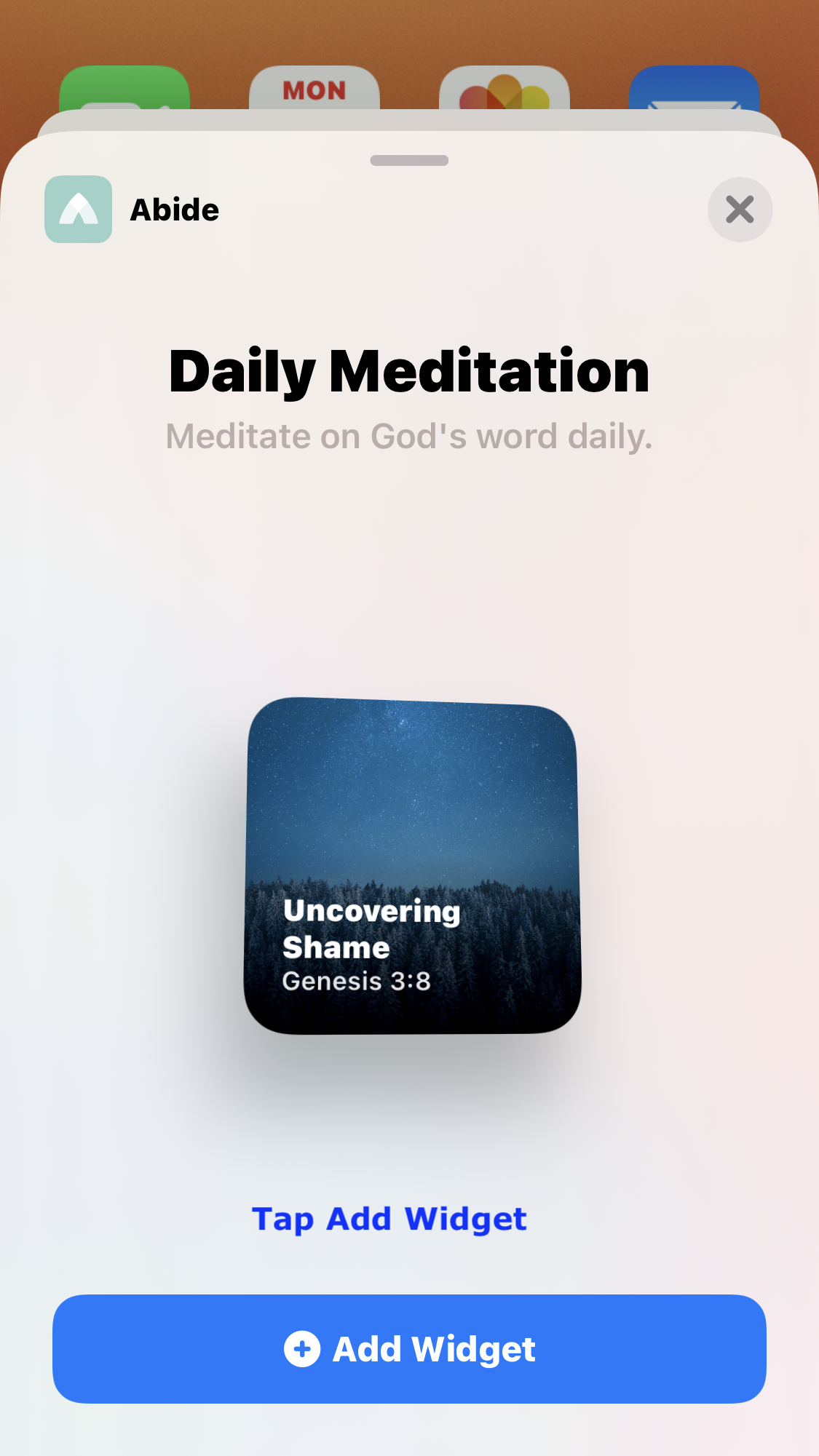 5. Tap on an empty area, and you're done!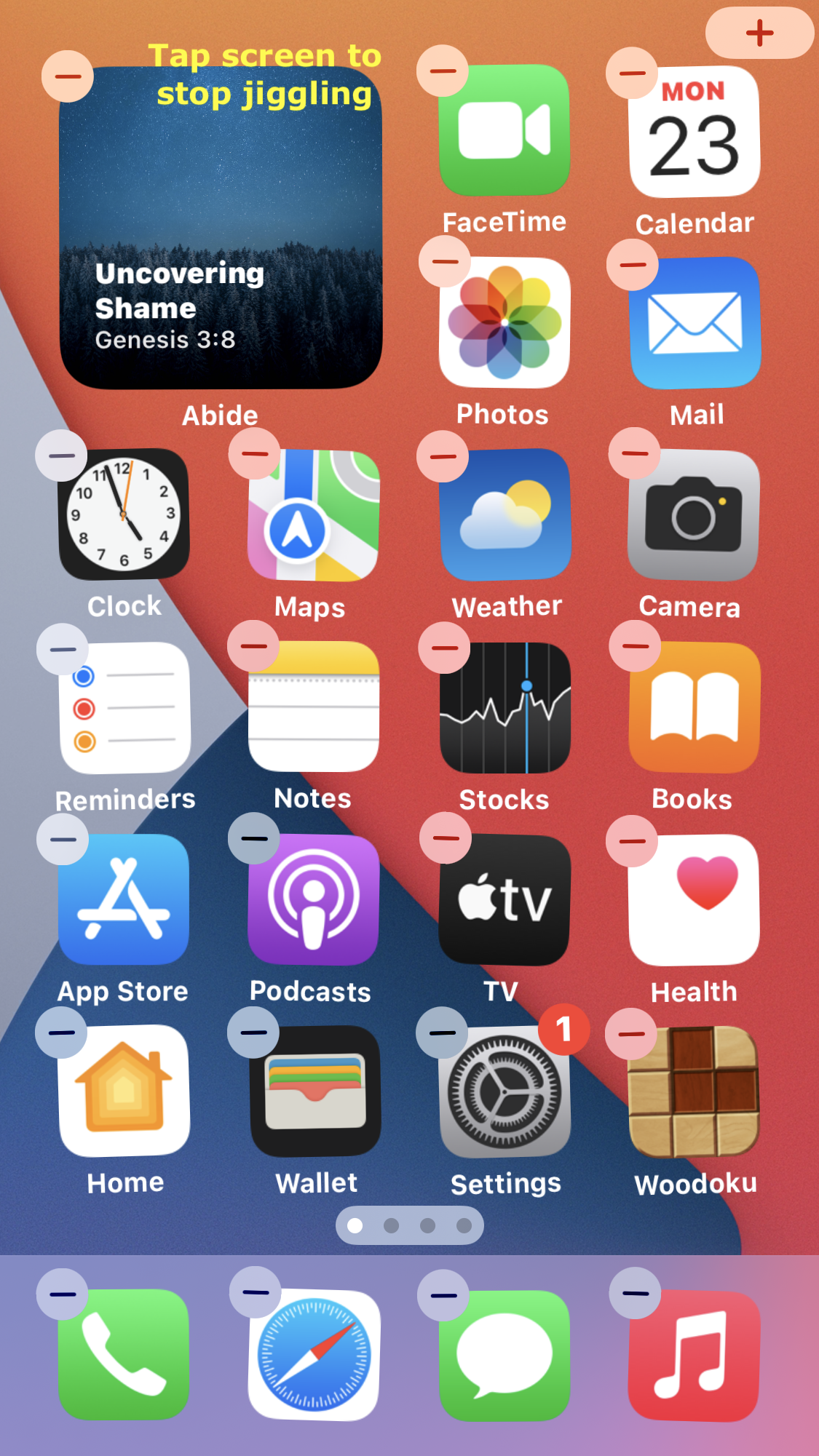 Notes:
Widgets are only supported in iOS 14 and above

You can also add the Abide Daily Meditation Widget to your Today View by touching and holding a widget or an empty area in Today View until the apps jiggle and follow the same steps above.