Please take a moment and update your Abide app.
On the Today screen tap on the music feature in the upper right corner.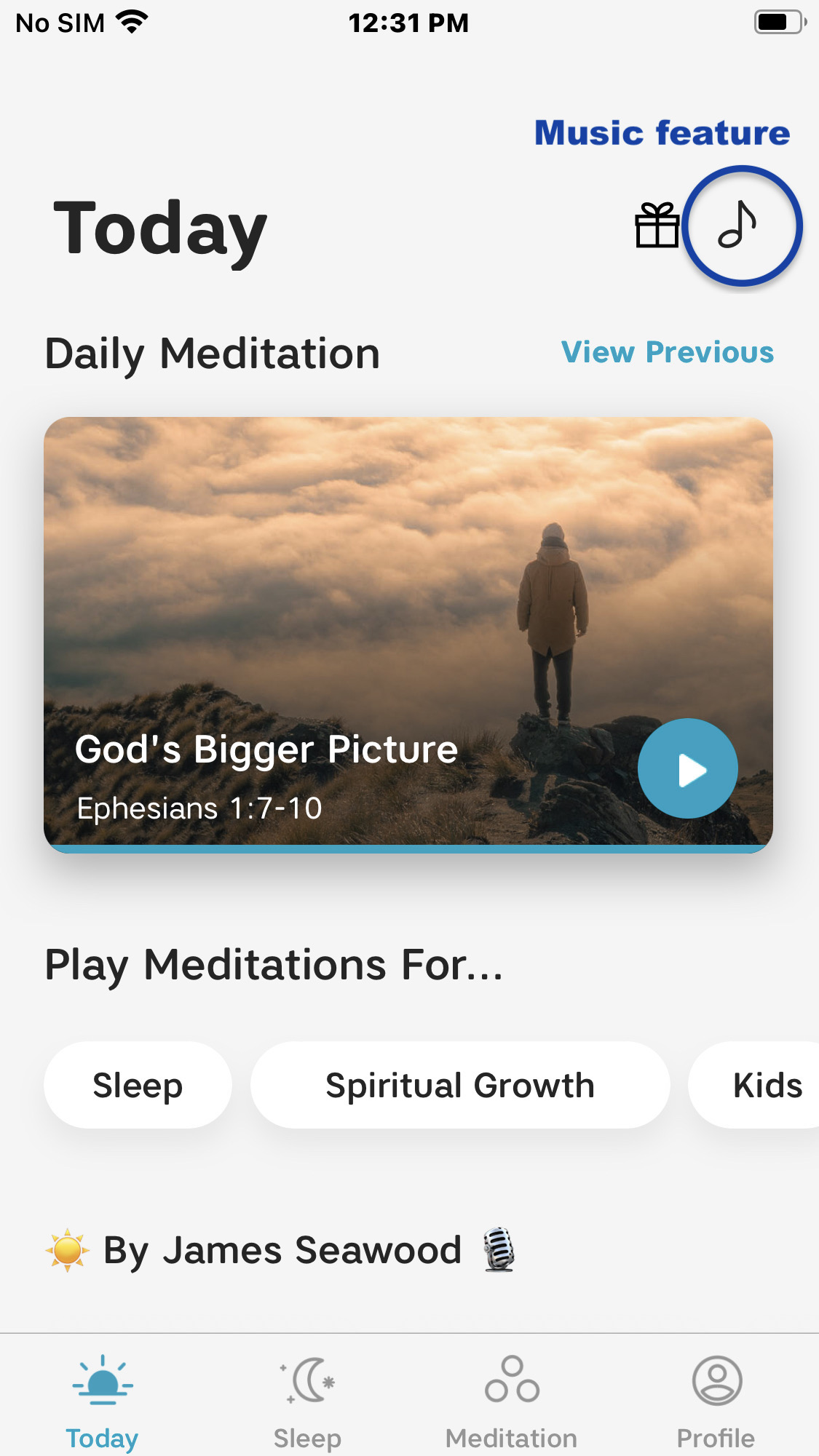 2. Toggle on/off the music features you would like/not like. Tap HERE for an explanation of the features.
3. Adjust your volume and your background music/sound by scrolling through the artwork and tapping on your selection. Make sure you see a blue box surrounding the music once selected.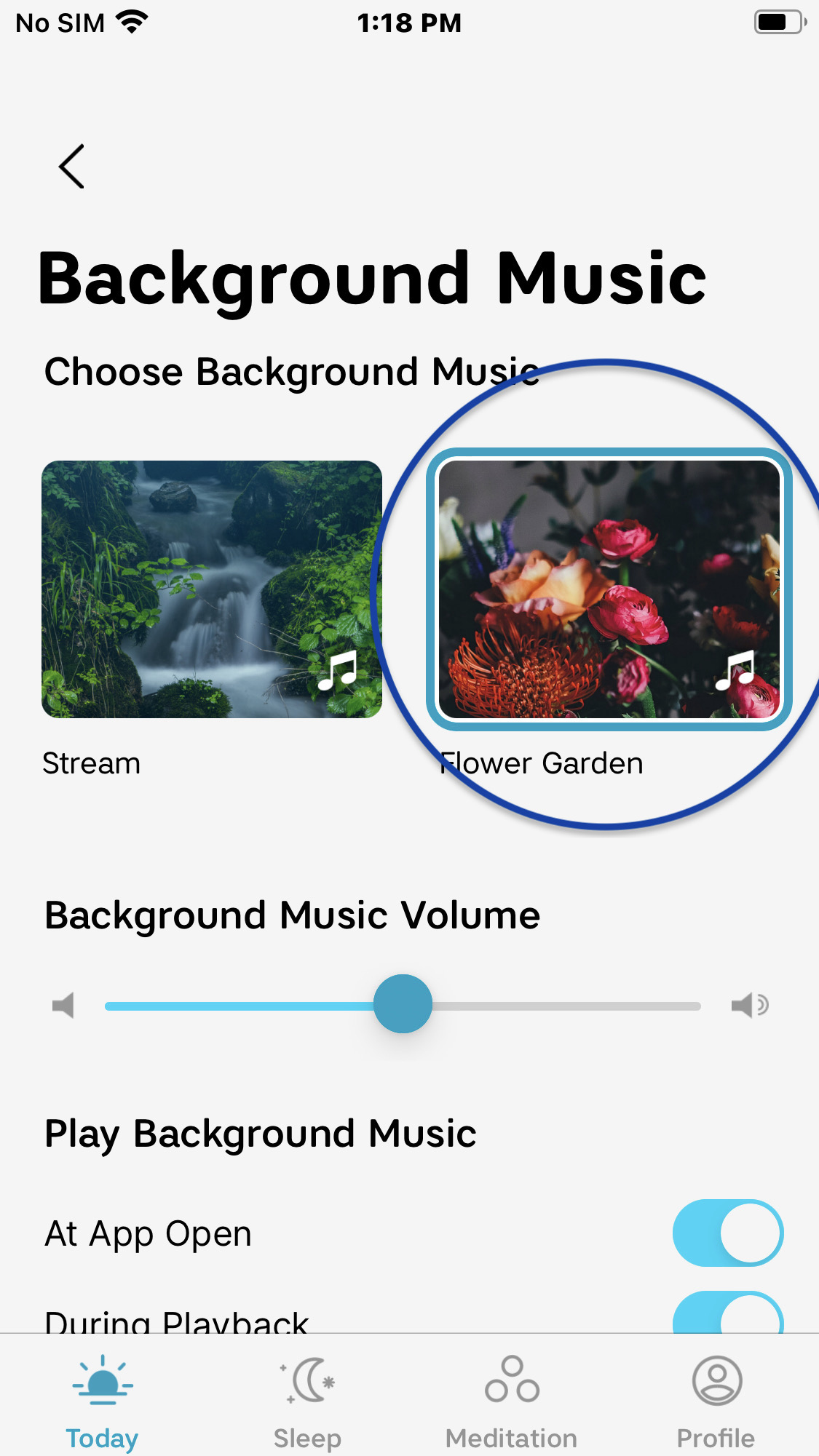 The music you select will be the default music playing when you enter the app if this is something you select to keep.