Rebooting is beneficial when you are locked out of your meditations, the app is glitching after an update or the app won't update properly!
On your Android phone, go to your Abide app
1. Clear your cache
A. Hold your finger on the Abide icon on your phone
B. Tap on App Info
C. Tap on Storage and cache
D. Clear cache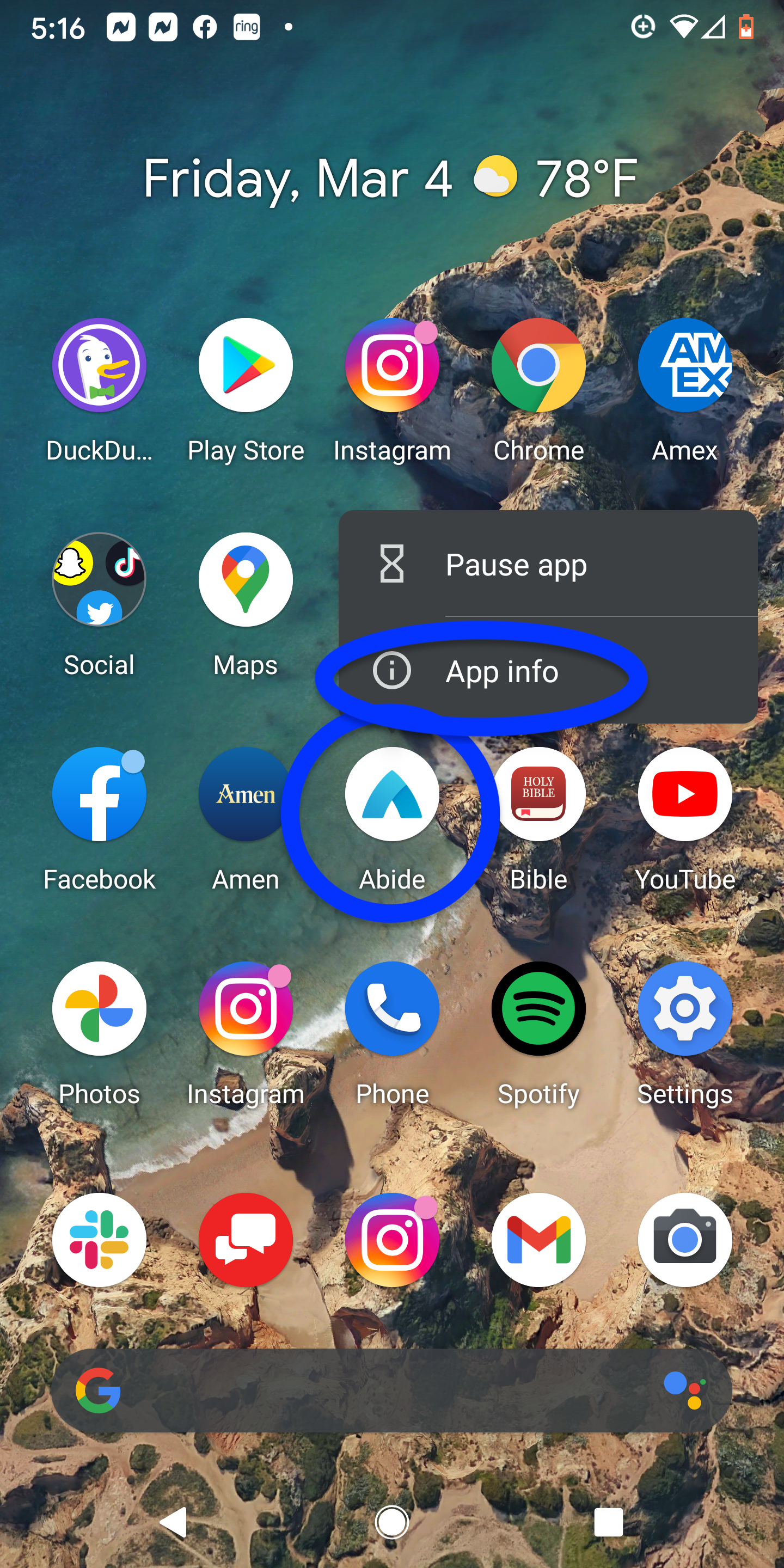 2. Delete your Abide app
3. Restart your phone
4. Reinstall the Abide app from the Google Play Store
5. Type in your email/password by tapping on "Already have an account? sign in"