Abide is completely free to download and enjoy in a limited, yet wonderful version!
You will see locks on your device but still may enjoy the shorter version of many meditations!
What you may enjoy on Abide:
* Daily Meditation: Tap on the artwork and listen to our two-minute meditation daily.
* In-App Specials: Throughout the year we offer special programs that are free to all.
* Sleep Stories: Sleep stories are in order of the Newest, most popular on down. The free ones are throughout, they do not have locks on them.
Here is a list of our current free stories: (To search tap on Topics (Android) or Meditation (iOS) > Search > type in a the title)
Surrender to Win - Tyler Boss
Dwell In the Peace of Christ - James Seawood
Sleep In Peace (Psalm 4) - Bonnie Curry
Sacred Awe - Lonein Lara
Permission to Let Go - Keaver Brenai
* Bible Reading: Scripture reading
* Bible Plans: We publish five each month on the Today screen. These will change monthly.
Additionally, under the Sleep, Meditation (iOS), or Topics (Android) screens, tap on menu tabs (Latest, Music, Kids, Grow Spiritually, Anxiety, etc.), and the first three tracks are unlocked for free users.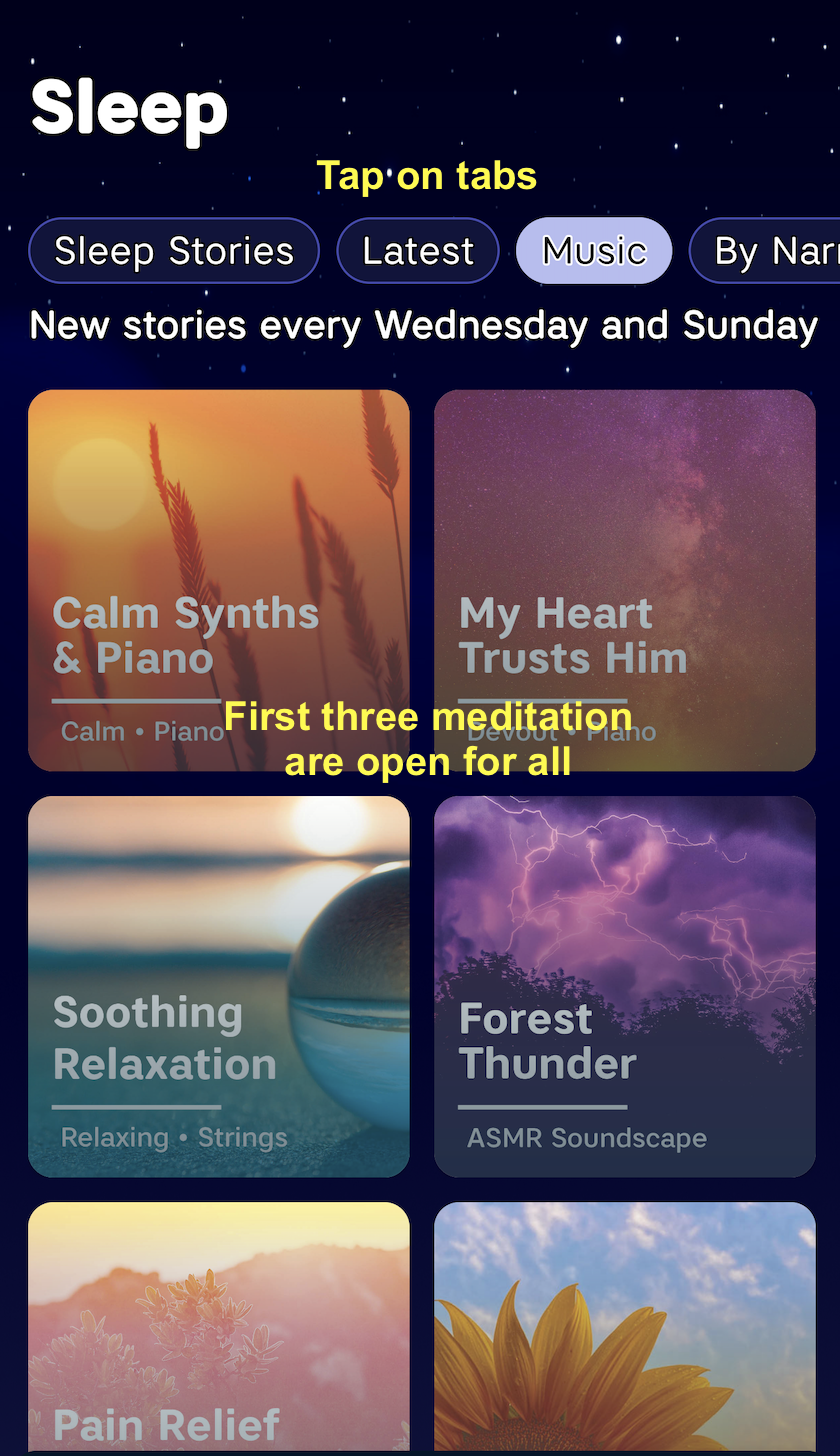 If you are interested in a scholarship, one year free, to Abide tap HERE or contact Customer Support.