You will find

the MENU at the bottom of your meditation screen.


TODAY
Meditation Carousel: Scroll right to left to play the Daily Meditation > Sleep Story > Mornings with Jesus, these update every 24 hours. There is a See All feature here to enjoy past meditations you may have missed.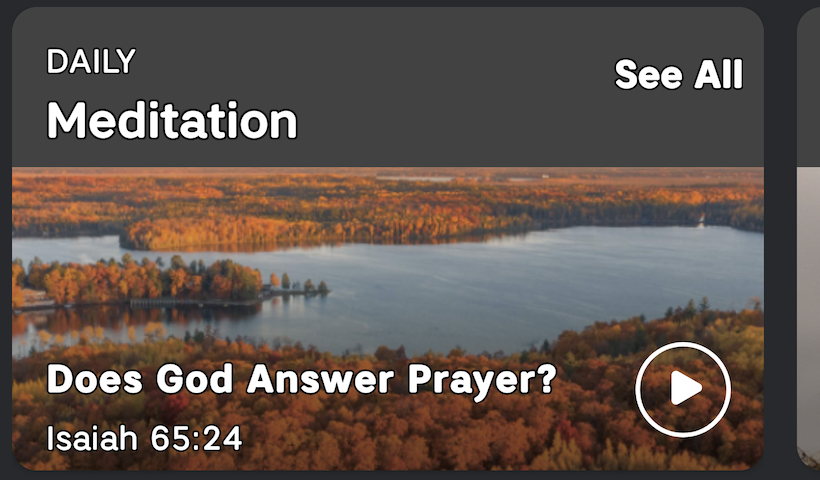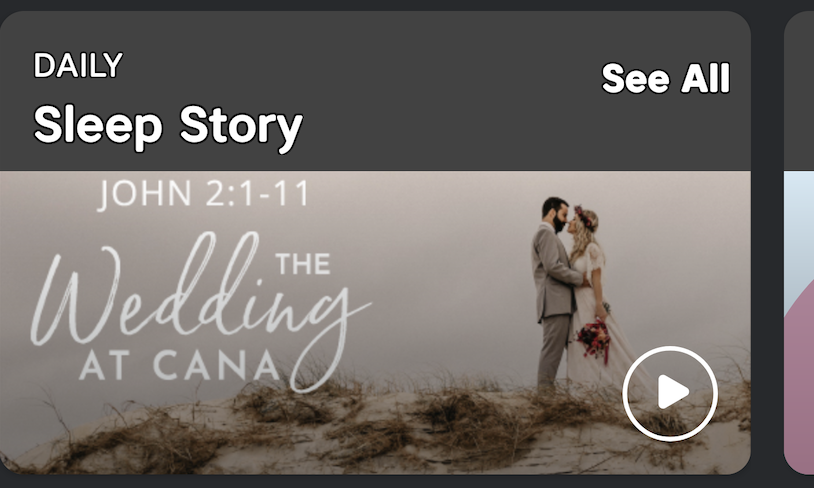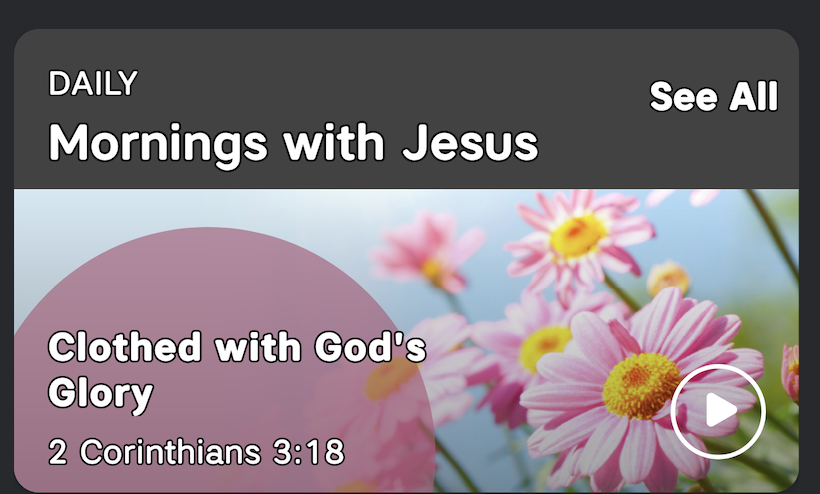 Select a Time 2, 5, 10, or 15 minutes by tapping on the timer at the bottom of the meditation screen.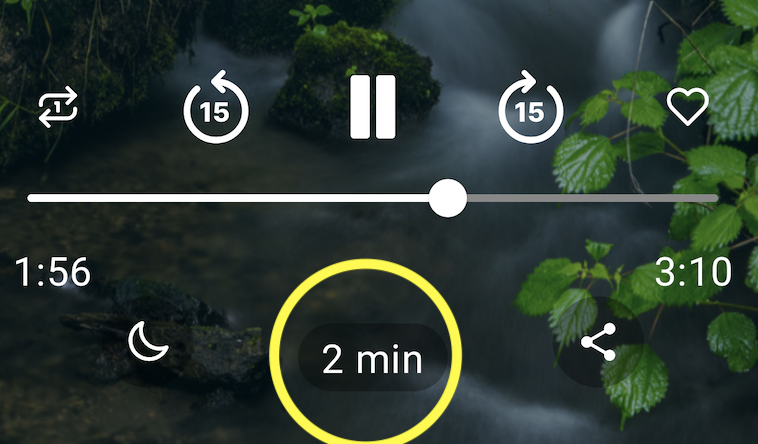 .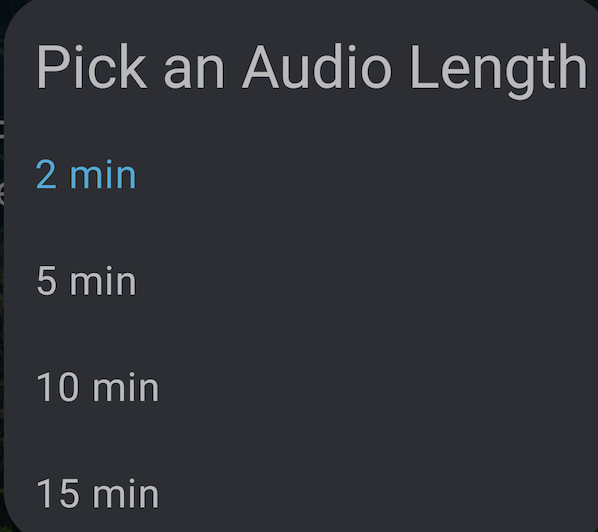 Select the moon to set your audio length. From five (5) minutes to eight (8) hours.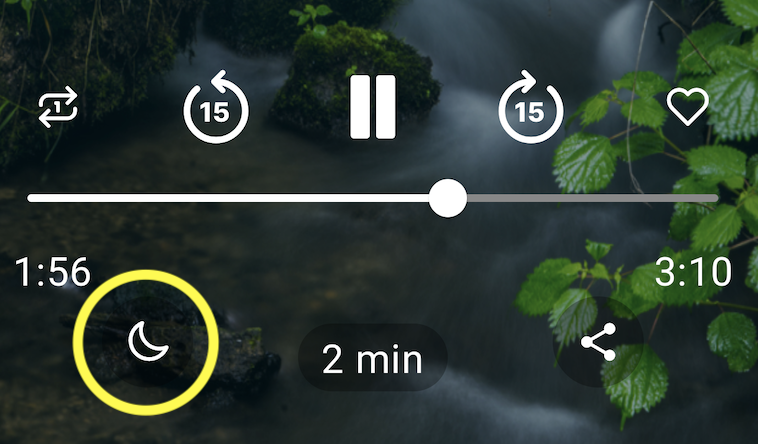 .

Play Meditations For...: This provides you quick access to play meditations pertaining to the topic you select. If you tap on the "repeat" feature and a #1 appears, this will allow your meditation to continue playing over and over.


Wisdom from God

Your Recently Played:

You may go back to meditations you recently listened to. A display with easy access to the last ten meditations.

Newest Releases

Mornings with Jesus

Stories for Sleep: Sleep Stories for your sleeping pleasure!
Meditations for...: The topics you listen to most.
Daily Bible: A bible verse read by our narrators that changes daily.

Relaxing Music: Sounds/music for your listening and meditating pleasure
Continue listening


Journal: Your journals are found under the MORE tab. You may also write in your journal at the end of each meditation (not Sleep) and your background music will continue to play.
View Previous: This will take you to your previous journal entries.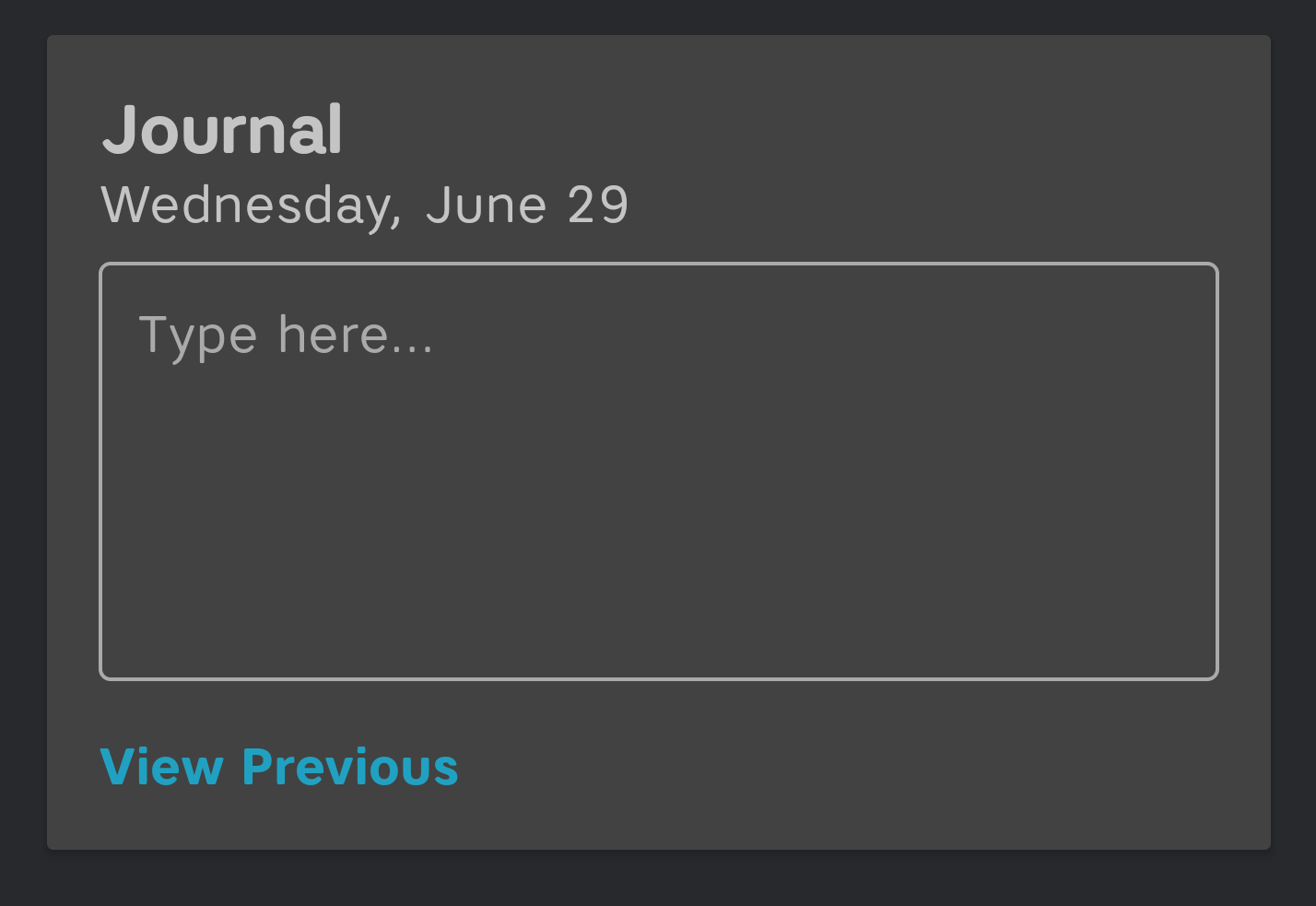 Note: Based on the time of your meditation, you may also see

A FEATURED BEDTIME STORY / STORIES FOR SLEEP: A selection of sleep stories for your sleeping pleasure! (between 8 pm - 5 am)
A FEATURED CONTENT PLAYLIST with special content curated by Abide staff regularly (i.e. ☀️ By... (select narrators), Abide Presents, etc)
SLEEP
We have over 300 Sleep Stories.
You will find the most listen-to meditations at the top of the list.
"New" stories are listed under the Latest tab.
You may select a time from 15, 30, 60, and 90 minutes. You may set the music to continue on the music feature.
Sleep stories may not be "streamed" at this time...that feature is coming soon, but you may FAVORITE ♡ and share and download. Tabs to find Sleep Stories are:
* Sleep Stories
* Latest
* Music
* Kids
* By Narrator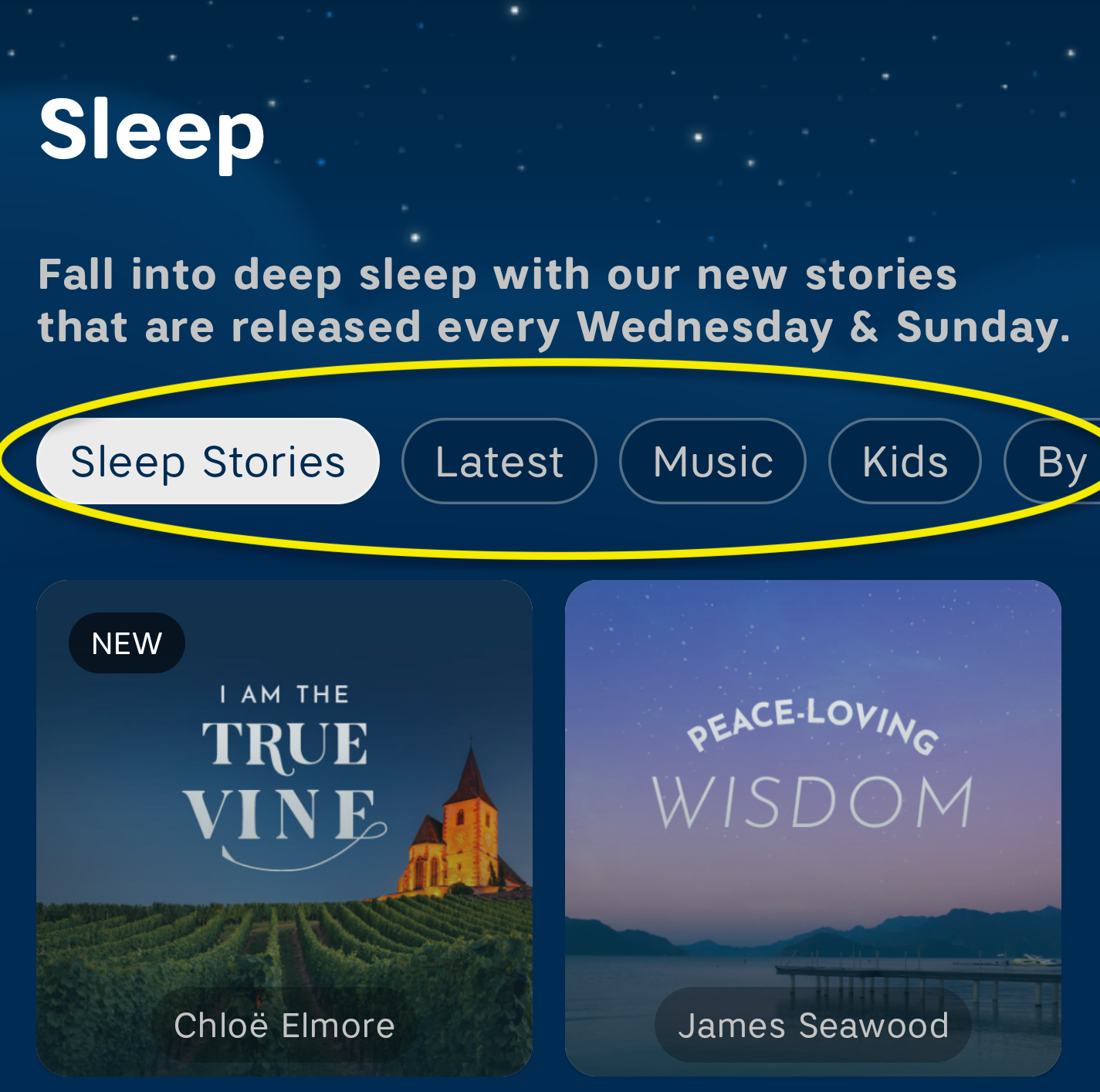 MEDITATION
Search 🔍 feature at the top right of your Topic screen.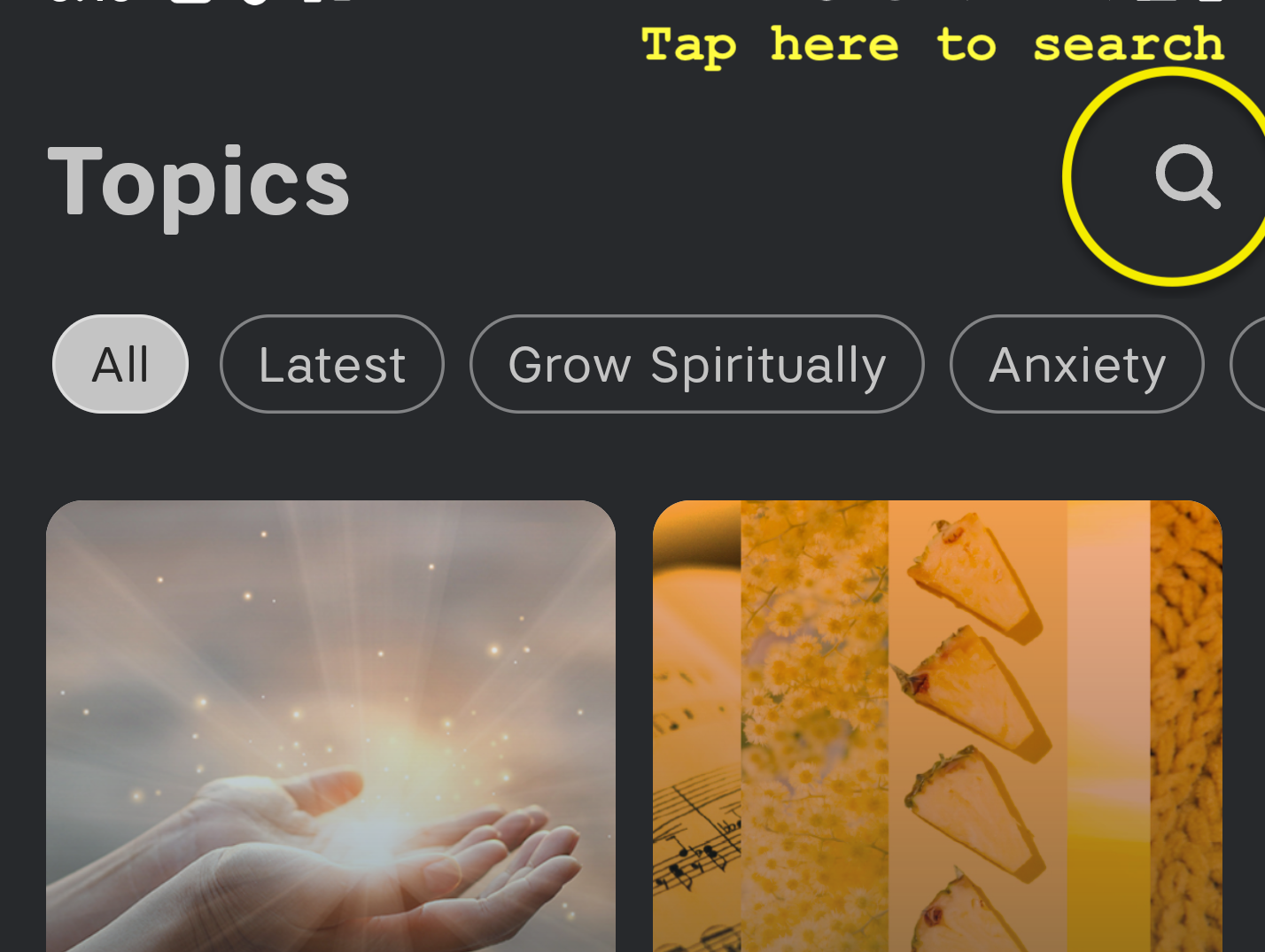 Menu of all the Topic Titles we offer...scroll right to left.


All, Latest, Grow Spiritually, Anxiety, Blessing, Protection, Women, Purpose, Guidance, Gratitude, Healing, Emotions, Forgiveness, Hope, Depression, Love, Marriage, Anger, Kids, Guides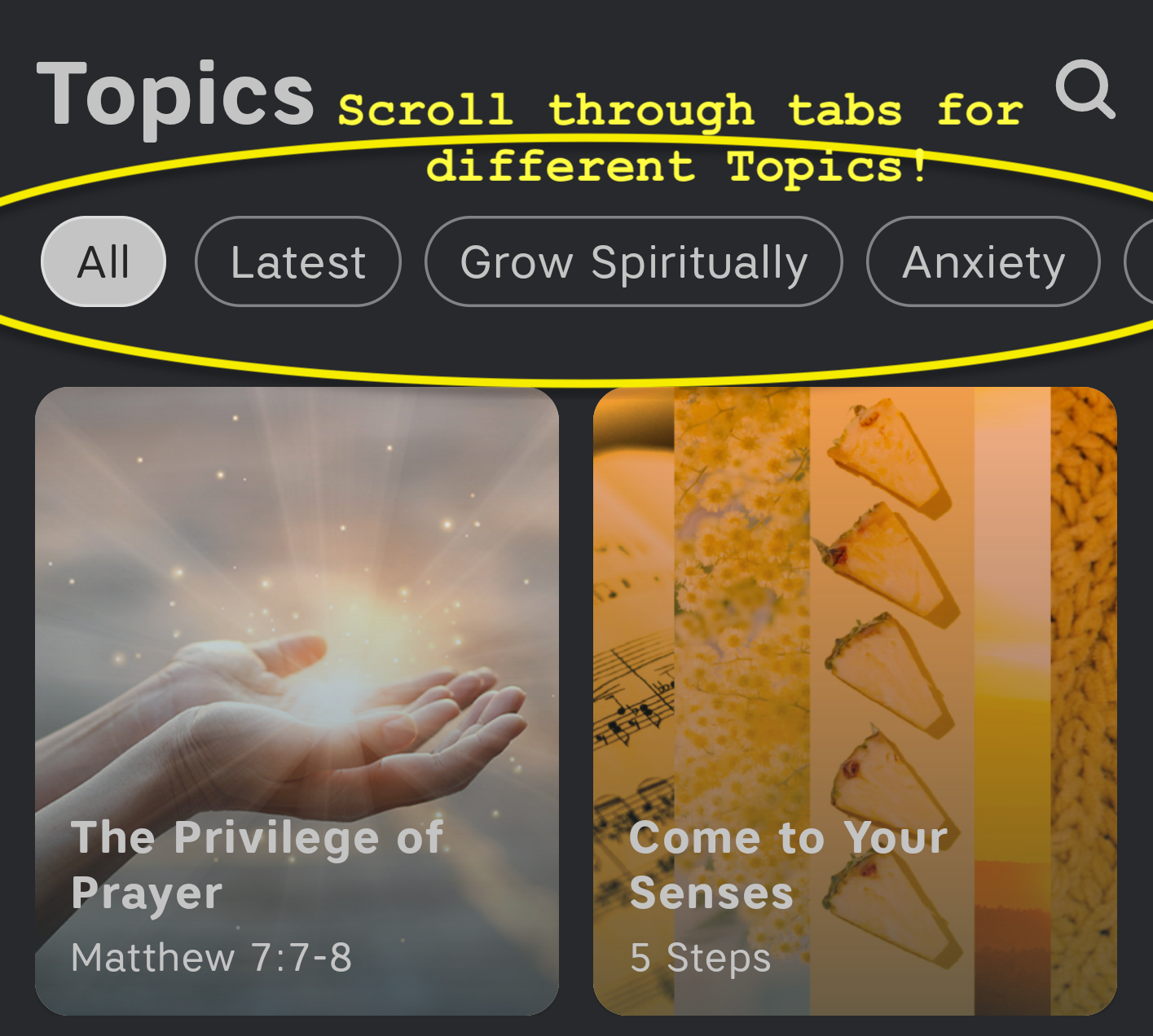 BIBLE
Enjoy listening to books of the Bible, Bible verses, and select Bible chapters.
Daily Bible Readings
Bible Plans for the month
Your recently played
Listen to the Bible

MORE
Total Completed Meditations: At the top of the page and below your name, you will find the number of total meditations you have completed or fully listened to.
PERSONAL HISTORY: Every meditation you listen to for more than 30 seconds is saved here. There is no way of changing this.
JOURNAL: When you journal on any of your meditations, they will be saved here and you have constant access to them whenever you like. When you tap on a journal entry that you wrote after meditation, the meditation is also saved so you may REPLAY your meditation right from your journal entry!
You may DELETE journal entries by tapping on them and selecting the TRASH can in the top right corner of your screen.

+ JOURNALING Tap on the plus sign to write a new journal entry.

FAVORITES:

When you tap

♡

on your meditation, the meditation will save. To

DELETE

a Favorite, tap on the red heart.

DOWNLOADS: Here you will find your list of downloaded meditations. These are saved on your device and may be removed by you at any time. (Broken down by Meditations/Bedtime Stories)
SHARE ABIDE with FRIENDS: Share our 30-day Guest Pass!

⚙️ Settings (upper right-hand corner): You will find Notifications, Alarm, Restore purchase, Change email, Reset password, Sign-out, Help & Support, and many other helpful settings.

Tap here for the MUSIC FEATURE
VOLUME on the PHONE - controls the volume of the narrator's voice.
Android FEATURES
♡ - Favorites: Tap on this heart and the meditation will be saved in your FAVORITES.
- Music is the volume control for the background sound/music
- Stream/repeat feature

- Stop audio in (5 min - 8 hours)
_______ SLIDER Narrator volume is controlled by your device volume buttons


The scrubber on the player screen is to fast forward or rewind to a particular time within the track

👍👎RATE US This is important allowing us to see what works for you or what does not.
SHARE with features you have on your phone: Messages, Gmail, Facebook, Twitter, Instagram, etc.
Download feature

🎁

Gift to a friend

upper right corner of the Today page