Changing Email on your device
Depending on the device you are using, here are the steps:
Android: Profile > Settings > Change Email (type in a new email and hit OK)

iOS : More > tap on Edit (next to your email at the top, below your name) > Change your email > Save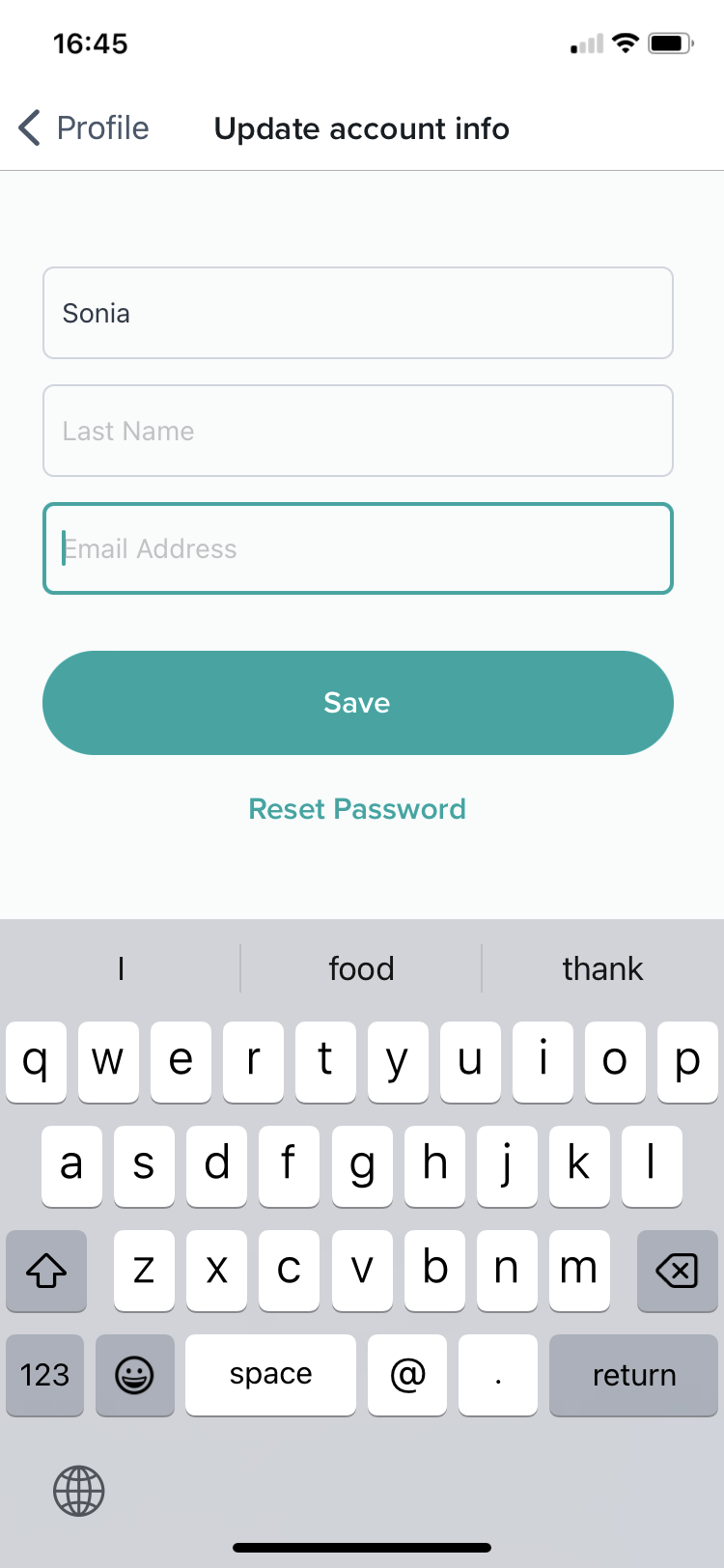 **If you are trying to change to an email address that you have already used on Abide, please contact Customer Support so we may delete the email prior to changing. It will not work if it has already been used, so we must delete it first.
Thank you!