If you missed a Daily Meditation simply follow these steps:
1. On iOS tap Home > Meditation > See All
2. On Android tap Today > Meditation > See All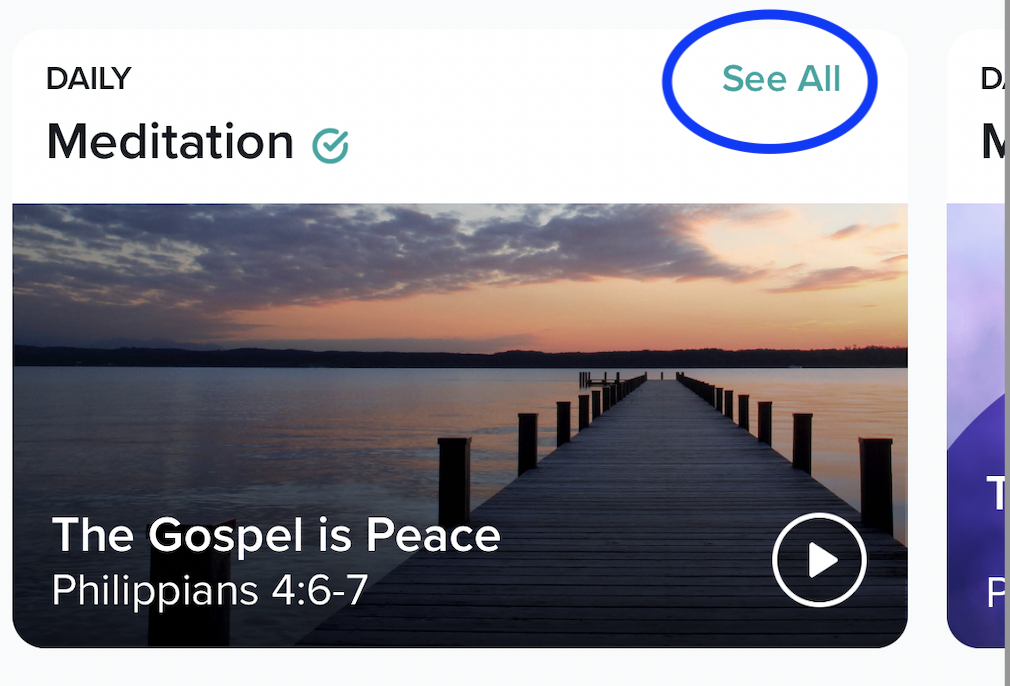 The Daily meditation is updated every 24 hours.
You may also go to Topics > Daily and find all past daily meditations in order from newest to oldest.
If you missed a meditation and would like further assistance, please contact Customer Support with either the title of any meditation or the date of the missed meditation, and we will find that meditation for you.
Blessings!