To delete your Abide app and remove your data, we have several options.
1. Make sure your account is canceled so you do not continue to get charged.
2. iOS users may delete their Abide app by tapping on? More > Tap on your Edit by your name > Delete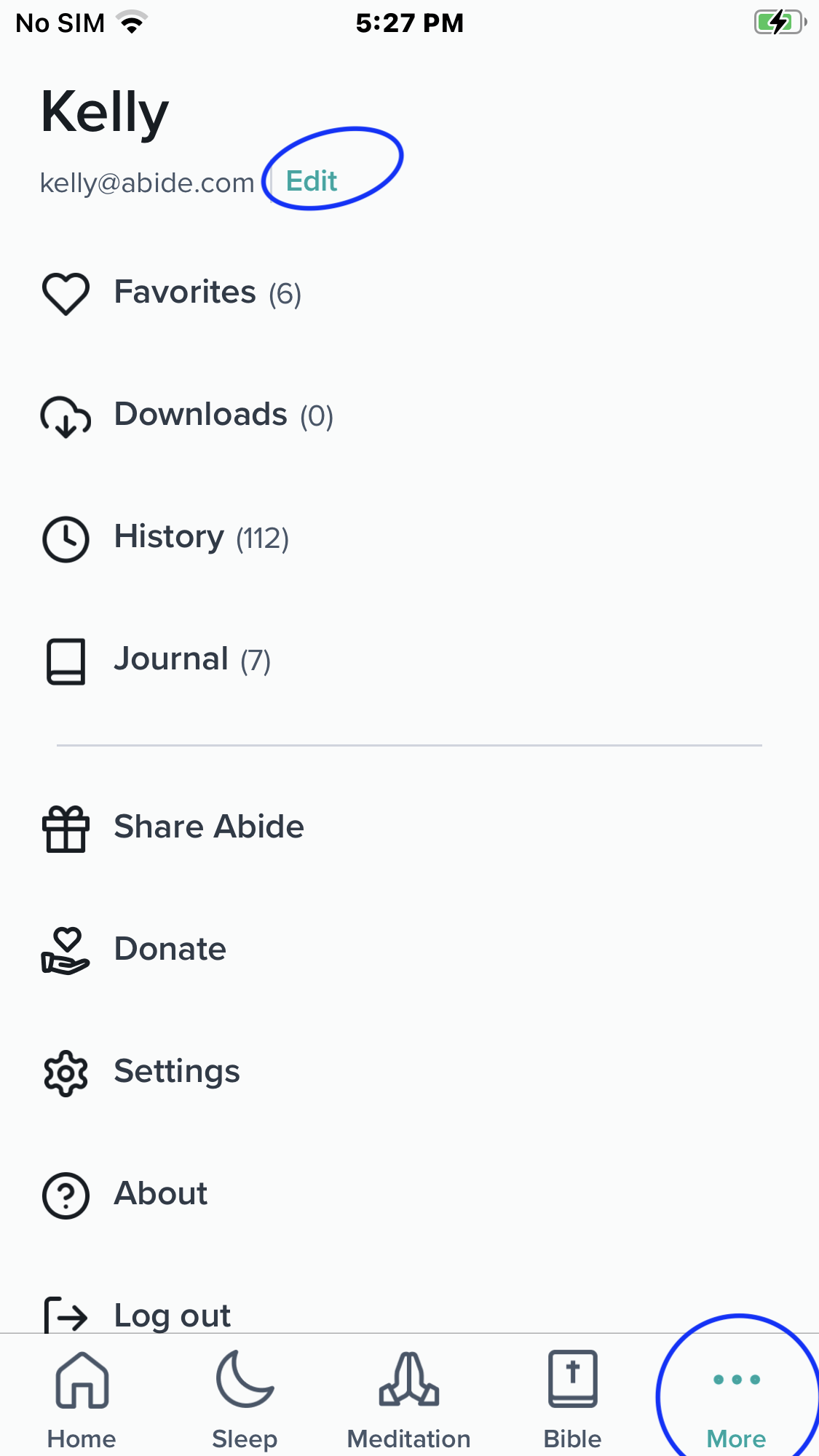 .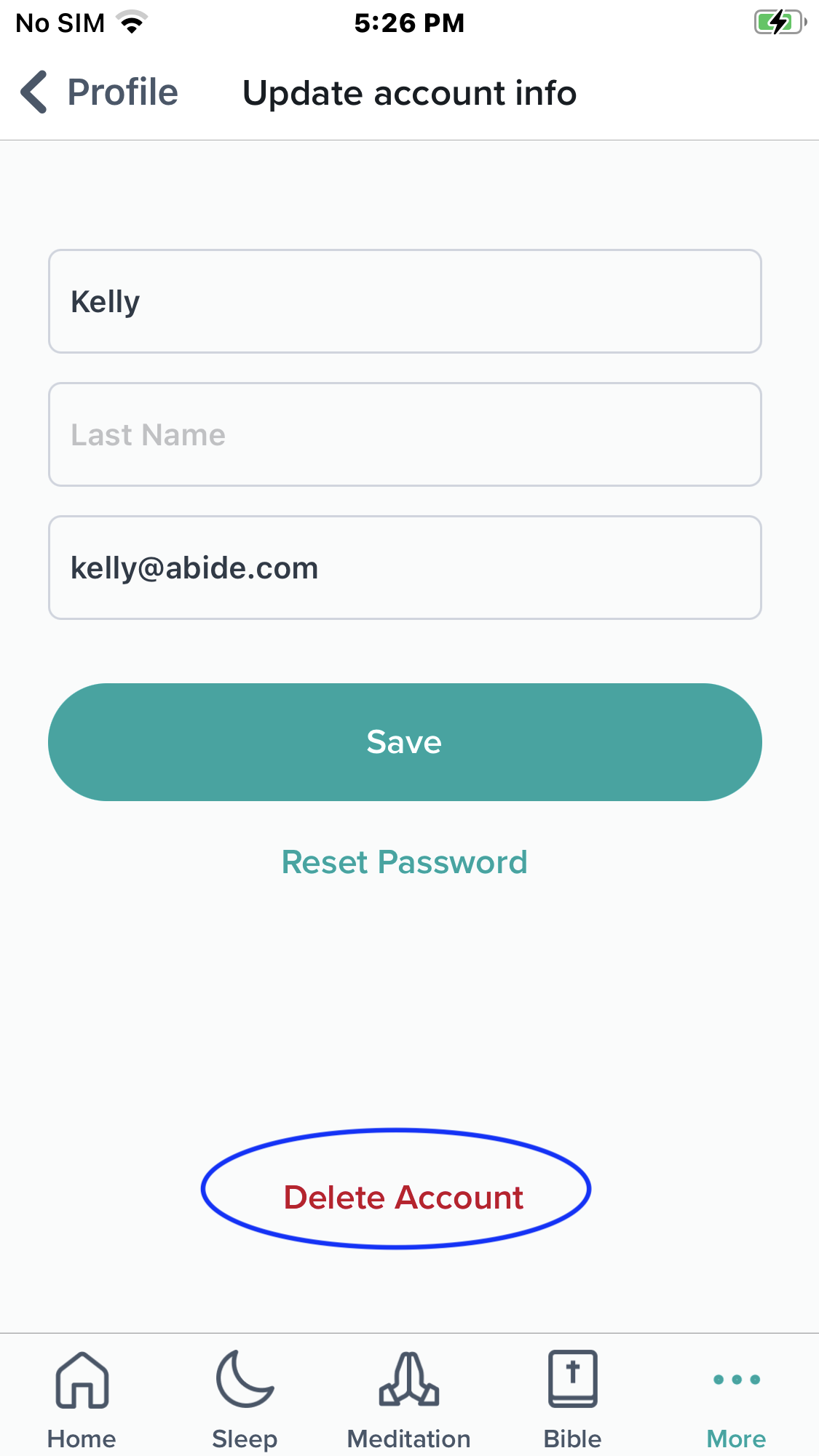 3. Log out of your Abide (Settings > log out) > hold your finger on the Abide app > delete iOS or delete Android
4. Contact Customer Support and we will delete your account and all data from our system.
It takes 24 hours for your Abide account to delete and all the data associated with the account is anonymized, personal details are permanently removed. Account deletions are permanent and cannot be reversed, your complete Personal history and all Favorites are deleted as well.