Notifications on the Abide app: Meditation reminder alarm, Daily meditation reminders, and Bedtime reminders.
Tap on Profile
Tap on Settings (looks like a gear)
Adjust your Notifications accordingly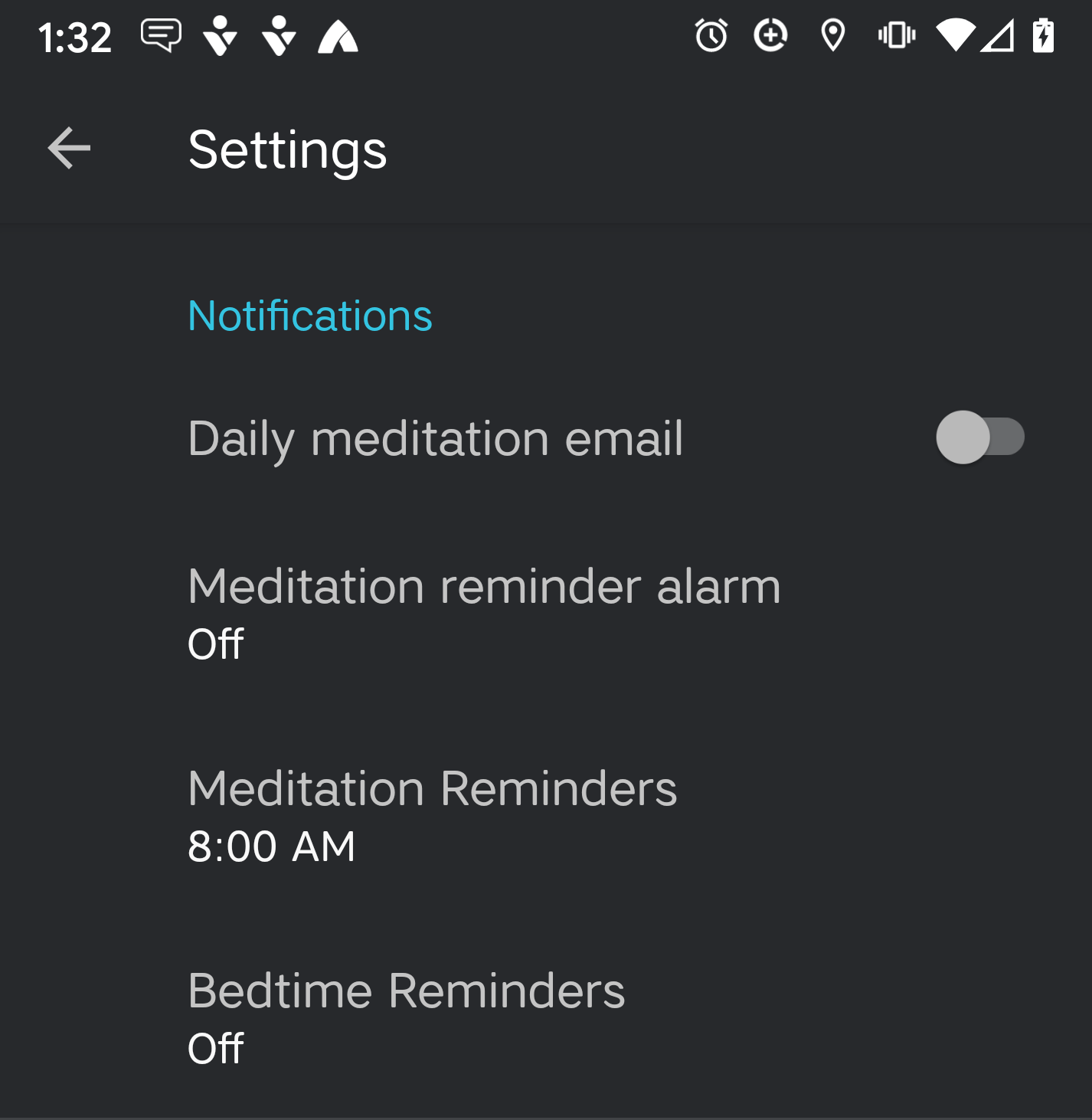 To adjust the Notifications on your Android phone:
Go to Settings on your home screen
> Notifications
> App Settings
Tap on Abide and set notifications to on or off.

Depending on the Android device, you may find the menu different under Notifications. Please inform us of your device and we will walk you through the steps.